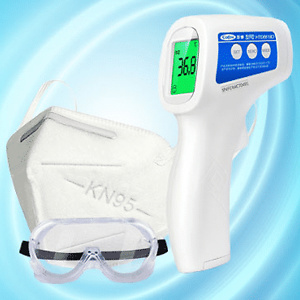 Aliexpress: Up to 50% OFF Virus Protection Products
Up to 50% OFF + Up to 7.0% Cash Back
Expires: 04/25/2020
Aliexpress offers Up to 50% OFF Virus Protection Products.
Cash Back Terms and Conditions
• Special Category might not have Cash Back
• Tmall has no Cash Back
• Coupon codes obtained from sites other than GoCashBack.com may void cash back.
• Bulk/Reseller orders / Purchases with gift cards are not eligible for cash back.
• All cash back is at the merchant's discretion.